Dear Friends at (NAME OF CHURCH),
Paul the Apostle shared these words with the church at Thessalonica which seem so fiting at this time; 1 Thessalonians 1:2-3 (KJV) 2 We give thanks to God always for you all, making mention of you in our prayers; 3 Remembering without ceasing your work of faith, and labour of love, and patience of hope in our Lord Jesus Christ, in the sight of God and our Father.
On behalf of the leadership and congregation here at (NAME OF CHURCH), I would like to express our deepest Logged in Members, CLICK HERE to view full text!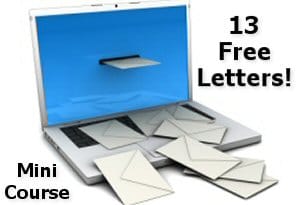 Free Mini Course from ChurchLetters.org!
Sign up here for a Free 13 Day Mini Course with great tips for communicating more effectively. Each week you will receive a free letter along with the tips. Feel free to modify and use all of them! (Opt-in confirmation required. If you don't see the email, be sure to check your spam settings).