Dear
As we are all painfully aware, many people have been devastated by Hurricane Sandy.  While we are thankful that the human toll was low, we must not forget the many people in these areas of our Country who lost everything they own, and for a family who lost a loved one, the toll was extremely high.  For this reason, I am asking those who can to make a special offering that will be used to help the victims of the hurricane. Logged in Members, CLICK HERE to view full text!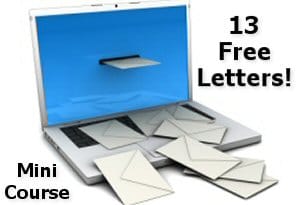 Free Mini Course from ChurchLetters.org!
Sign up here for a Free 13 Day Mini Course with great tips for communicating more effectively. Each week you will receive a free letter along with the tips. Feel free to modify and use all of them! (Opt-in confirmation required. If you don't see the email, be sure to check your spam settings).