There are so many jobs that need to be done in order to have a church run smoothly.  Many, such as preaching and singing, are seen every time we gather together.  Those blessed with certain talents hear often the thanks and appreciation of their brothers and sisters in Christ.   Then there are those tasks that are done behind the scenes.   These jobs are sometimes even more important to the church than the singers and the ushers, but often those who go about quietly completing these jobs are often taken for granted.
Sorry, this content is for Church Letters members only. Join our growing website with over 1,000 modifiable letters and welcomes today!
Already a member? Login below…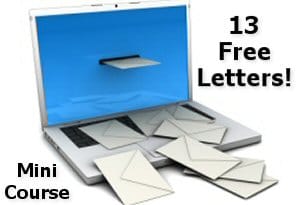 Free Mini Course from ChurchLetters.org!
Sign up here for a Free 13 Day Mini Course with great tips for communicating more effectively. Each week you will receive a free letter along with the tips. Feel free to modify and use all of them! (Opt-in confirmation required. If you don't see the email, be sure to check your spam settings).
Filed under: Church Thank You Letters • Motivational Letters