John 3:16 gives us the message of Christmas. "For God so loved the world, that he gave his only begotten Son, that whosoever believeth in him should not perish, but have everlasting life."
While this verse is often overlooked as being a "Christmas verse" we can easily see the loving, giving heart of the Father in that he gave His only begotten Son.
Sorry, this content is for Church Letters members only. Join our growing website with over 1,000 modifiable letters and welcomes today!
Already a member? Login below…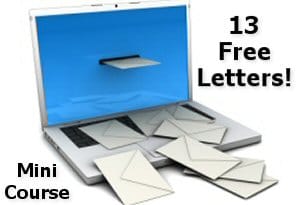 Free Mini Course from ChurchLetters.org!
Sign up here for a Free 13 Day Mini Course with great tips for communicating more effectively. Each week you will receive a free letter along with the tips. Feel free to modify and use all of them! (Opt-in confirmation required. If you don't see the email, be sure to check your spam settings).
Filed under: Christmas • Holiday Letters