Veterans Day is Wednesday November 11th 2015 in the United States.
Veterans Day is a public holiday that is dedicated to honoring anyone who has served in the United States military. The holiday began as a day to remember the end of World War I and was declared a holiday by President Woodrow Wilson in 1919. Originally known as Armistice Day, the holiday became Veterans Day in 1954. It is always officially observed on November 11th. Logged in Members, CLICK HERE to view full text!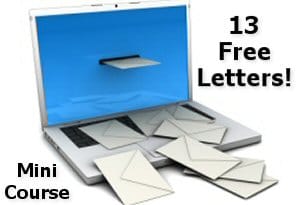 Free Mini Course from ChurchLetters.org!
Sign up here for a Free 13 Day Mini Course with great tips for communicating more effectively. Each week you will receive a free letter along with the tips. Feel free to modify and use all of them! (Opt-in confirmation required. If you don't see the email, be sure to check your spam settings).