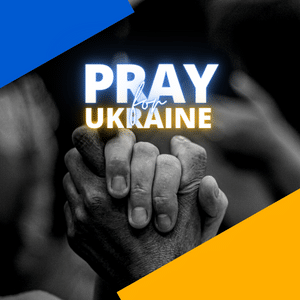 Greetings in Christ!
Matthew 24:8 tells us, "You will hear of wars and rumors of wars but see to it that you are not alarmed. Such things must happen, but the end is still to come."
This letter is not intended to be a prophetic word about where we are in God's timetable. Of course, only God the Father knows the "day and hour" when Jesus will come again, but if we genuinely love the Lord, we look forward to that day!
Revelation 22:20 (NKJV) 20 He who testifies to these things says, "Surely I am coming quickly." Amen. Even so, come, Lord Jesus!
With that in mind, we know that while we as the people of God dwell on this earth, there will be challenges along the way. The people of Ukraine are going through tremendous difficulty at this time as Russia (primarily Putin) has declared war on them.

Sorry, this content is for members only.
Already a member? Login below…